Los teasers avanzaron lo inevitable: The War On Drugs han anunciado "I Don't Live Here Anymore", primer disco de estudio que el grupo de Adam Granduciel edita en cuatro años. El 29 de octubre será el día elegido para que la formación estadounidense publique un álbum que vendrá editado por el sello Atlantic Records.
Tal y como detalla el grupo, The War On Drugs empezaron a trabajar en el compacto tan solo un mes después de recibir el Grammy a "Mejor Álbum de Rock" por "A Deeper Understanding" en 2018. Primero Granduciel, secundado por su bajista Dave Hartley y también por el polivalente Anthony LaMarca, probó fortuna gestando unas demos en el norte de Nueva York. De ese material surgió el embrión de una obra que se ha grabado en siete estudios diferentes, entre los que identificamos los Electric Lady de Nueva York y los Sound City angelinos. Una de las sesiones más memorables que dieron forma al LP fue la que derivó en la construcción de 'Living Proof', pieza que abre el trabajo y que fue grabada en vivo por la banda y por Robbie Bennett, Charlie Hall y Jon Natchez en los Electro-Vox Studios en 2019.
Presumimos que esta semana, u hoy mismo, caerá el primer single del trabajo. Mientras esperamos su aterrizaje: aquí os dejamos tanto con la portada como con el tracklist de un "I Don't Live Here Anymore" que War On Drugs presentarán en primicia española en el Mad Cool 2022.
Editado [18:05]: The War On Drugs han compartido esta tarde el tema 'Living Proof' que abre el disco.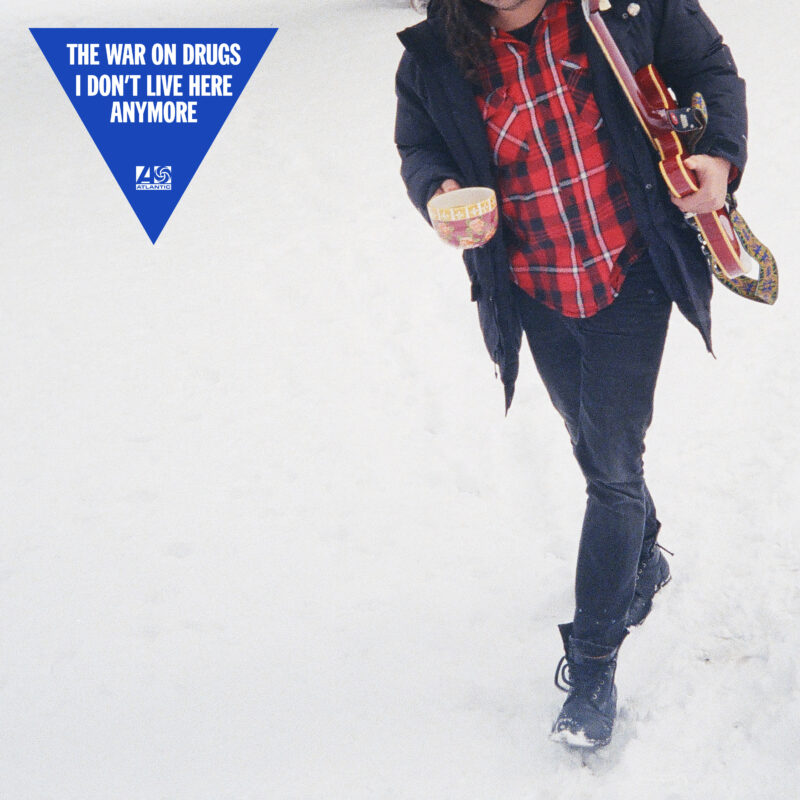 I Don't Live Here Anymore Tracklist
1. Living Proof
2. Harmonia's Dream
3. Change
4. I Don't Wanna Wait
5. Victim
6. I Don't Live Here Anymore
7. Old Skin
8. Wasted
9. Rings Around My Father's Eye
10. Occasional Rain